High-end Labs for Cisco Products and Solutions
Fast Lane offers an unrivalled training and demo lab environment covering the different Cisco Products and Solutions:
Data Center
Cloud
Enterprise Networks
Security
Wireless & Mobility
Collaboration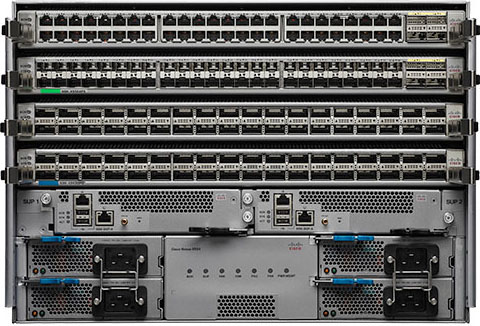 Cisco Data Center & Virtualization Labs
Unified Fabric, Unified Computing System (UCS), Application Centric Infrastructure (ACI), FlexPod, VersaStack, Storage Networking and more
Cisco Enterprise Networks and Wireless Labs
Advanced Unified Access, Prime Infrastructure, Identity Service Engine (ISE), CCNA Wireless and CCNP Wireless and more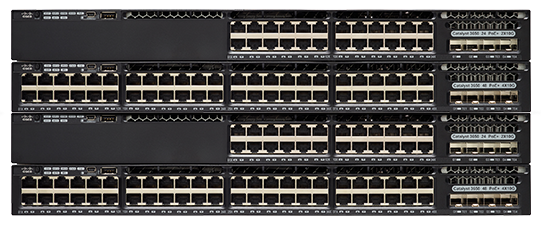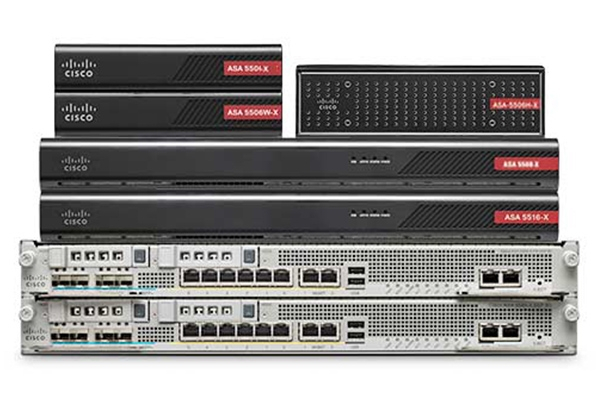 Cisco Security Labs
CCNP Security, IOS Security, Adaptive Security Appliances (ASA), VPN, Identity Service Engine (ISE) and more Cisco Security Labs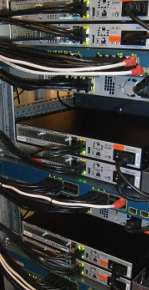 Advanced Cisco CCNP Security Lab
Layer 2 Security Solution
Data Plane Protection
Control Plane Protection
Router IOS 15.x
IOS Zone Based Firewall
IOS IPSec & SSL VPN
FlexVPN
Web Security Appliances (WSA)
Email Security Appliances (ESA)
Identity Service Engine (ISE)
ISE Profiler Solution
ISE Posture Solution
ISE Client Provisioning Solution
802.1x & Mac Authentication Bypass (MAB)
TrustSec (SGT, SGACL and MACSec)
Guest Access
Sponsor Portal
Bring Your Own Device
Context Directory Agent (CDA)
ASA Version 9.x
ASA HA Solution (Active/Standby; Active/Active; ASA Cluster)
ASA with FirePOWER Services
FireSIGHT Management Center
ASA Firewall
ASA Identity Firewall
ASA NAT
ASA IPSec VPN Solution
ASA SSL VPN Solution
Host Scan & Dynamic Access Policy Solution (DAP)
Cloud Web Security Solution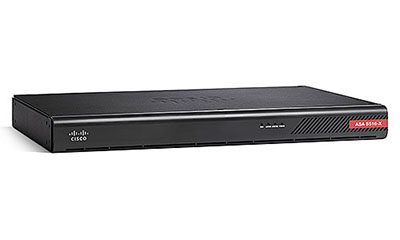 Cisco Security Manager Lab
CSM Server
Cisco ASA 5500 Series Adaptive Security Appliance
Cisco ASA Advanced Inspection & Prevention (AIP) Security Services Module
Firewall Solutions
GETVPN Solution
DMVPN Solution
SSL VPN Solution
IPS Solutions
NAT Solutions
Event / Monitoring
Auto Update Server
Cisco Collaboration Labs
CCNA and CCNP Collaboration, Unified Communications Manager, TelePresence and more Cisco Voice and Video Labs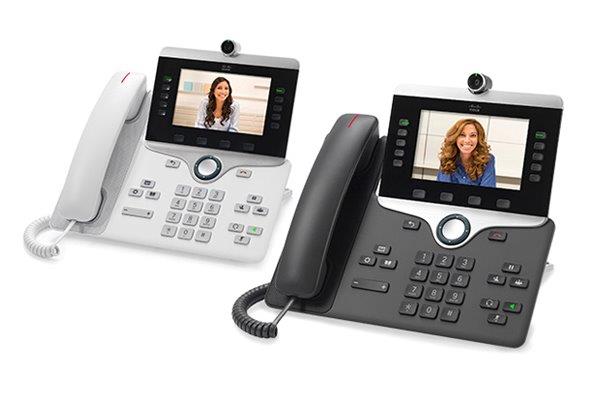 Cisco Voice / Unified Communications Manager Labs
Cisco Unified Communications Manager 10.x
Cisco Unity Connection 10.x
Cisco Unified Communications IM and Presence 10.x
Cisco Prime Collaboration Provisioning 10.x
Cisco Jabber
Cisco 2900 Series Integrated Services Routers
Integration with Microsoft Active Directory and Exchange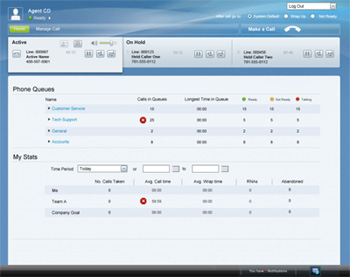 Cisco Customer Collaboration Labs
Cisco MediaSense 10.x
Cisco Unified Contact Center Enterprise / Express
Cisco Unified Customer Voice Portal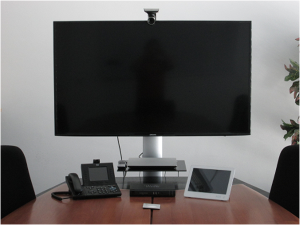 Cisco Video Labs
Cisco TelePresence Video Communication Server with TelePresence Management Suite
Cisco TelePresence MCU with IP/ISDN Gateway and TelePresence Server
Cisco Expressway Series
Cisco TelePresence Conductor
Cisco SX20, CTS, DX650 and Edge 340 DMP Endpoints
High-end VMware Labs
Fast Lane offers fully virtualized training and demo labs covering different VMware products and solutions like vSphere, NSX, vRealize, Site Recovery Manager, vCloud or Horizon.
Veritas Labs
Fast Lane offers fully virtualized training and demo labs covering the Veritas products and solutions like NetBackup, Backup Exec, InfoScale Availability, Enterprise Vault or InfoScale Storage.
Symantec Labs
Fast Lane provides fully virtualized labs covering Symantec EndPoint Protection Solutions.
Check Point Security Labs
In our Check Point CCSA & CCSE Power Workshop we offer a virtualized Check Point Security Lab.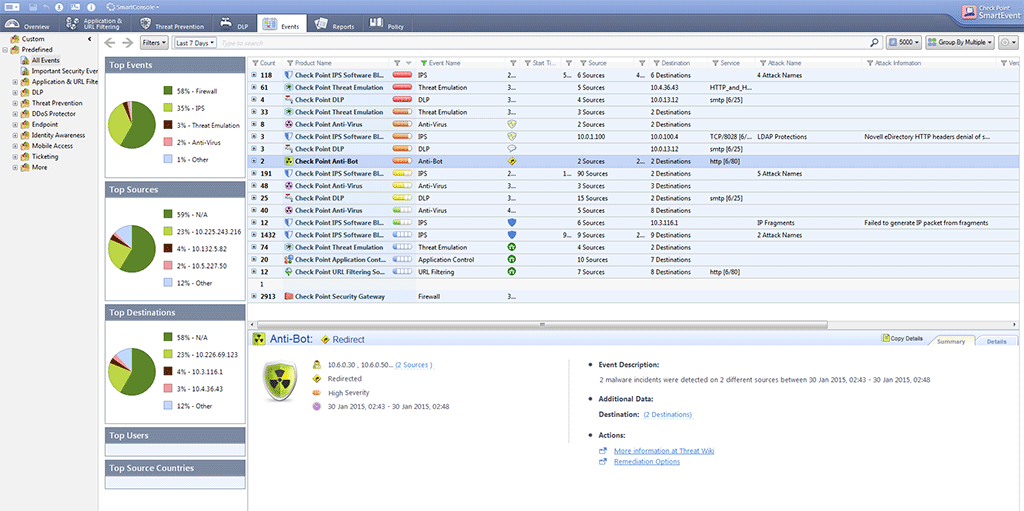 Check Point Lab Features
Check Point R80
Virtualized in a Cloud
Firewall Solution
IPS Solution
VPN Solution
Monitor & Troubleshooting Solution
NAT Solution
High Availability Solution
Identity Firewall Solution
High-end Labs for IBM Products and Solutions
Fast Lane offers fully virtualized labs covering numerous IBM products and solutions.
In addition we implemented a comprehensive hardware lab for our VersaStack courses.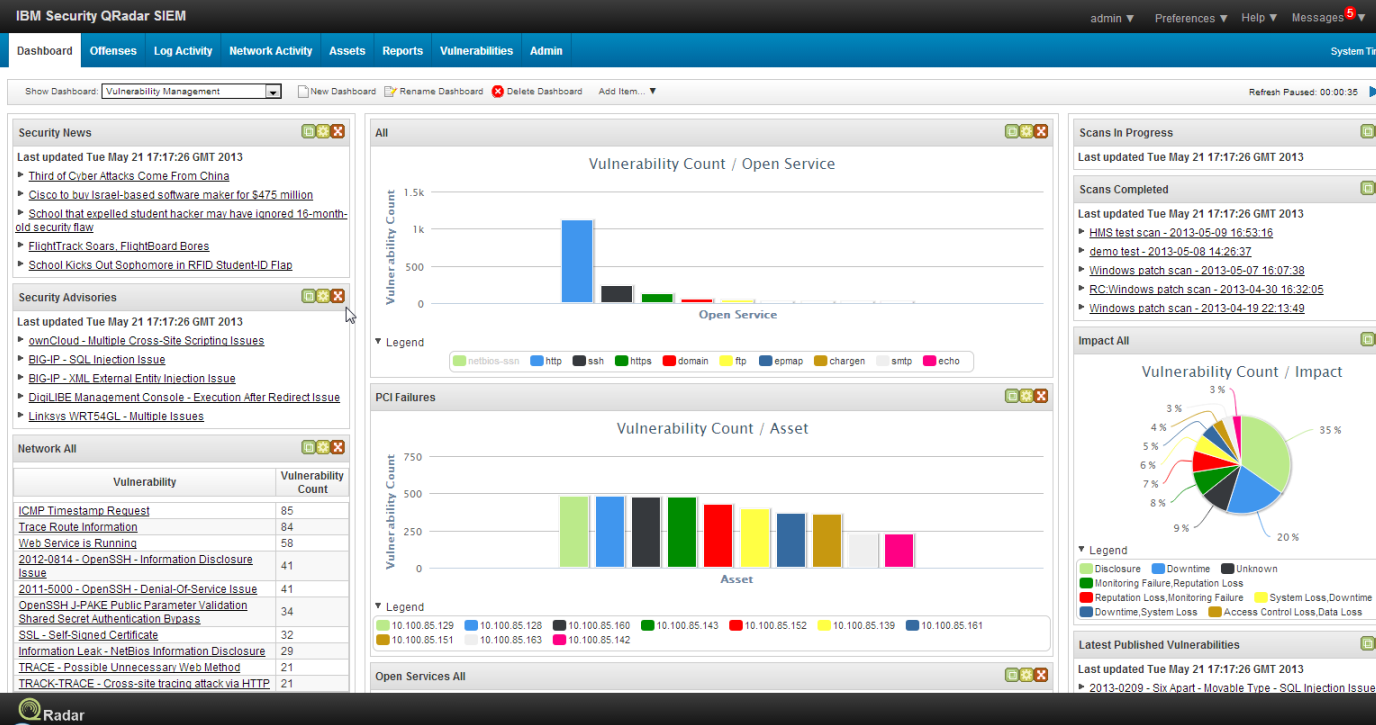 Virtualized IBM Labs
IBM Cognos Report Studio
IBM Cognos Framework Manager
IBM WebSphere Application Server
IBM Business Process Manager
IBM Integration Bus
IBM UrbanCode Deploy
IBM Tivoli Storage Manager
IBM Tivoli Netcool/OMNIbus
IBM InfoSphere DataStage
IBM Bluemix
IBM Security QRadar SIEM
IBM Lotus Domino
IBM VersaStack Lab
IBM Storwize V7000 Unified Storage System
Cisco Unified Computing System (UCS)

Cisco UCS 5100 Series Blade Server Chassis
Cisco UCS 2200 Series Fabric Extenders
Cisco UCS B-Series Blade Servers
Cisco UCS 6200 Series Fabric Interconnects
Cisco UCS Director

Cisco Nexus 9000 Switches
Cisco MDS 9100 Series Multilayer Fabric Switches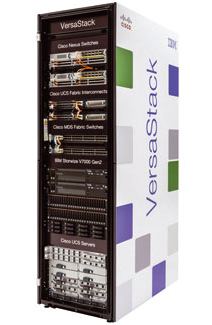 Microsoft Labs
We offer numerous Microsoft training labs covering the products and solutions of your Microsoft infrastructure.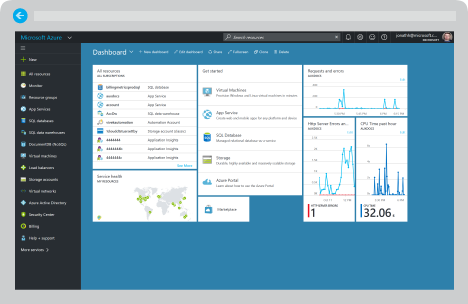 Microsoft Technology Labs
Azure
Windows Server
System Center
SQL Server
Exchange Server
Skype for Business
SharePoint Server
Office 365
Windows
Palo Alto Networks Security Labs
We offer our customers a virtualized Palo Alto Networks Firewall training and demo environment.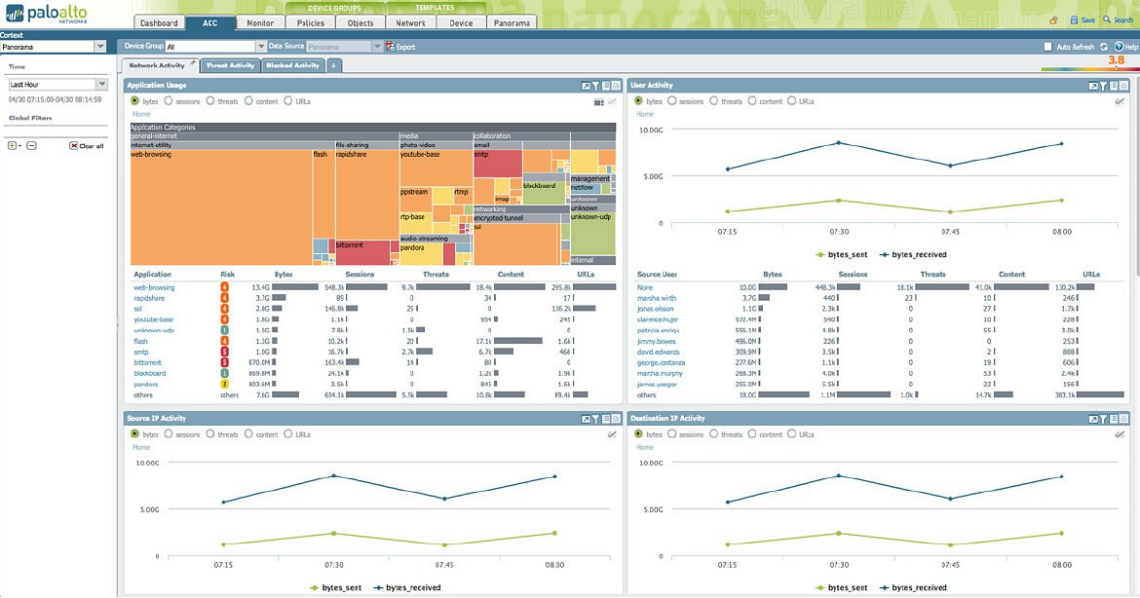 Palo Alto Lab Features
PAN-OS 7.0
Virtualized Next Generation-Firewall
App ID
User ID
URL Filtering
IPS
SSL Decryption
NAT
VPN
High Availability
Veeam Labs
We offer you a fully virtualized Veeam Certified Engineer (VMCE) backup and recovery lab.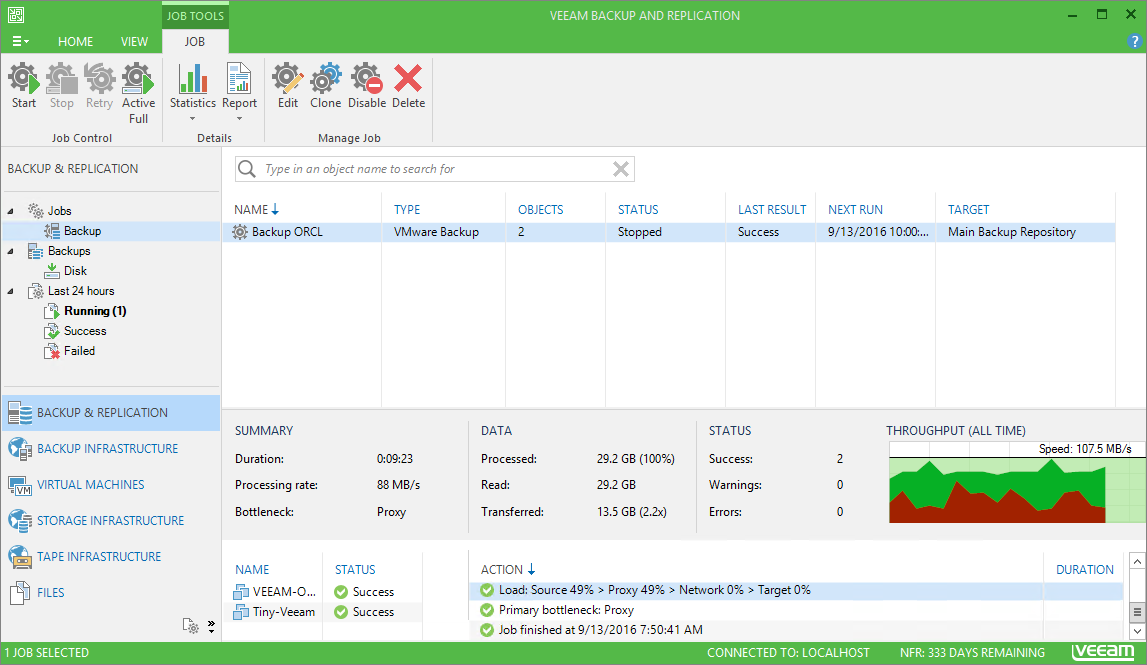 Veeam Lab Features
Veeam Backup & Replication
Veeam Backup Enterprise Manager
Veeam ONE
Hypervisors: HyperV and VMware
Applications: Active Directory, Exchange, Sharepoint, Oracle, Microsoft SQL
Juniper Labs
We provide several Juniper Routing & Switching, Security and Network Management training labs.

Juniper Advanced Technology Labs
EX Series Switches
J Series Routers
SRX Series Firewall
SSG Series Firewall
MAG Series Junos Pulse SSL VPN Gateways
SA Series SSL-VPN-Appliance
Junos Space Network Management Platform
Kaspersky Labs
We offer our customers several security labs for the standard Kaspersky Lab curriculum.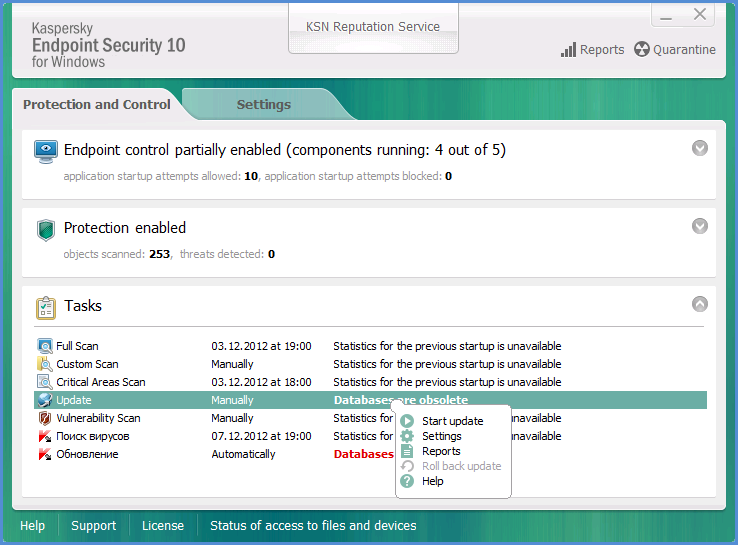 Kaspersky Lab Security Labs
Kaspersky Endpoint Security and Management. Small Business (019.10)
Kaspersky Endpoint Security and Management. Fundamentals and Advanced Skills (002.10+302.10)
Kaspersky Endpoint Security and Management. Fundamentals (002.10)
Kaspersky Endpoint Security and Management. Encryption (008.10)
Kaspersky Endpoint Security and Management. Systems Management (009.10)
Kaspersky Endpoint Security and Management. Mobile Device Management (010.10)
Kaspersky Endpoint Security and Management. Advanced Skills (302.10)
GE Digital Labs
Our lab environment includes fully virtualized GE Digital Predix Labs.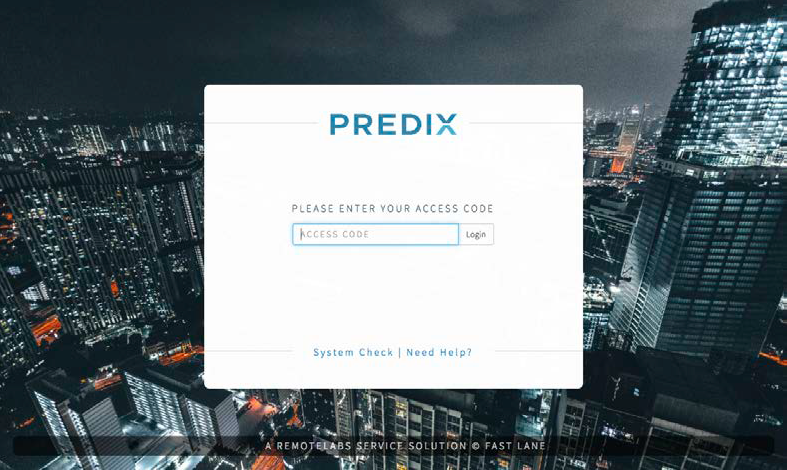 GE Digital Predix Lab Features
How to visualize the Predix architecture
How to utilize the various Predix catalog services
How to deploy and monitor a microservice
How to connect Edge devices to Predix Cloud
How to configure security services